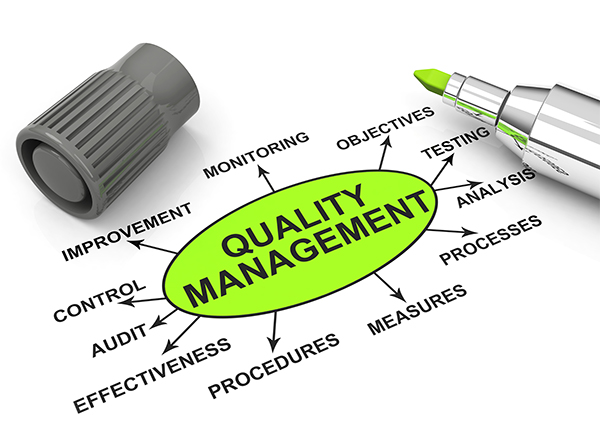 DTI Quality Management and Assurance processes ensure optimum quality. We employ quality management standards consistent with PMI PMBOK, ISO, EPLC framework, and CMMI Level 3.
Our Quality Management Plan support CMMI Level 3 certified process development, assessment, planning, quality metrics development, analysis and process improvement activities and Configuration/Change Management (CM) of the Process Asset Library (PAL), Product and Process Quality Assurance (PPQA), Organizational Training (OT) and ISO 9001:2008. We invested in programs to train team members as Six Sigma Green and Black Belts and to use Lean and Six Sigma skills to improve processes, reduce waste and identify common causes of process variance across all project lifecycle phases including initiation, planning, execution, monitoring, control and closeout.
DTI's Quality Assurance methodology includes the full range of performance-based project planning solution concept and project estimation services in order to ensure discipline, consistency, and uniformity across all IT investments. DTI combines Quality principles, practices, and methods from CM, quality management, and capability improvement to achieve significant improvements within Federal service quality and operational efficiency. Key activities conducted include analysis of filing season lessons learned, performance testing, generation of white papers, and analysis of infrastructure technology improvement activities.